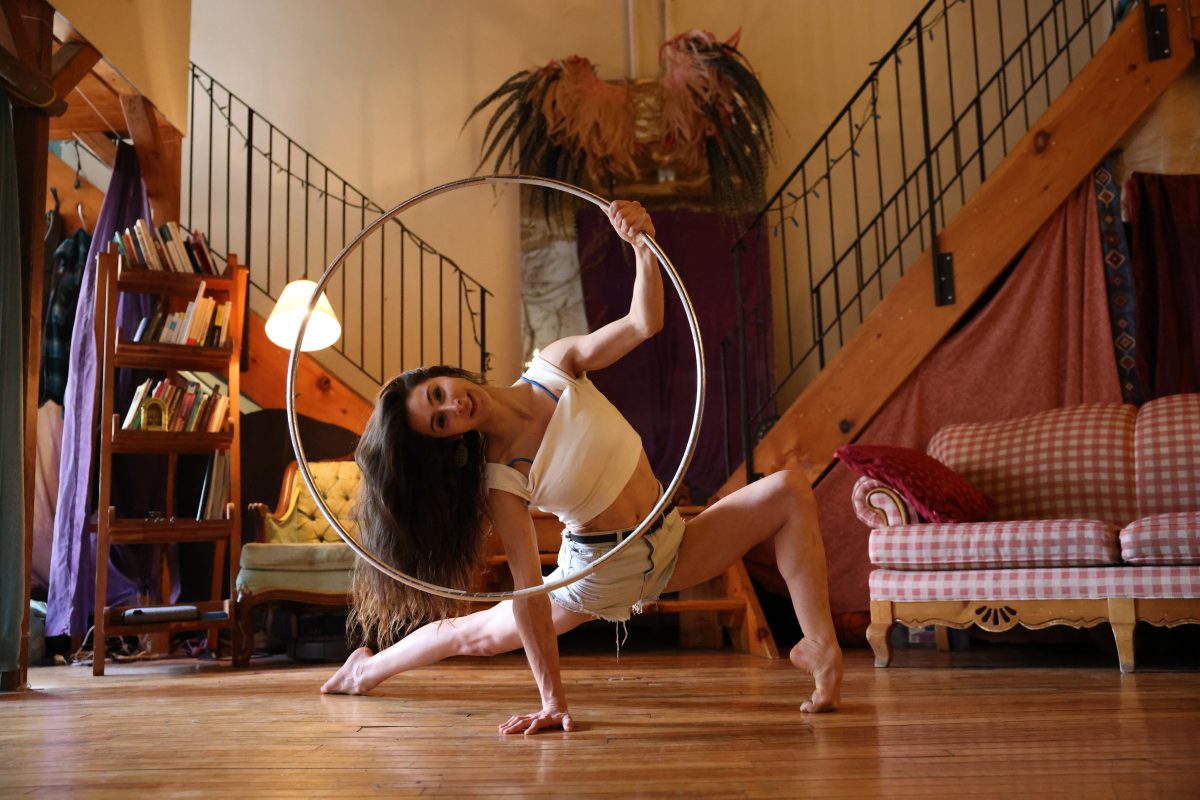 Workshop – Hula Hoop
Do you want to learn hula hoops and have fun at the same time?
Join us!
We will see a lot of differents movements like body hoop, illusions, dance hoop, multi hoops, manipulations, hula throwing, beginner acrobatic hoop, and all with a beautiful creative energy!
If you already have your hula hoops bring it, otherwise it's okay we have plenty for you!
6 weeks of 1h30
for 150$+tx
possibility of doing drops-in (27$+tx)
8th of September to 13th of October, 2023 ; 18h-19h30
Morgane Clodel is a professional circus artist specialized in Hula Hoops and Flying pole. When she was young, she practiced rhythmic gymnastics. At the age of 20, she start a preparatory circus school in France and Italy to realize her dream to become an artist. In 2020, she graduated from the École de cirque de Québec and began her career as a professional circus artist. She will work with several collectives, cabarets, events and circus companies such as Cirque Eloize and Cirque du Soleil.