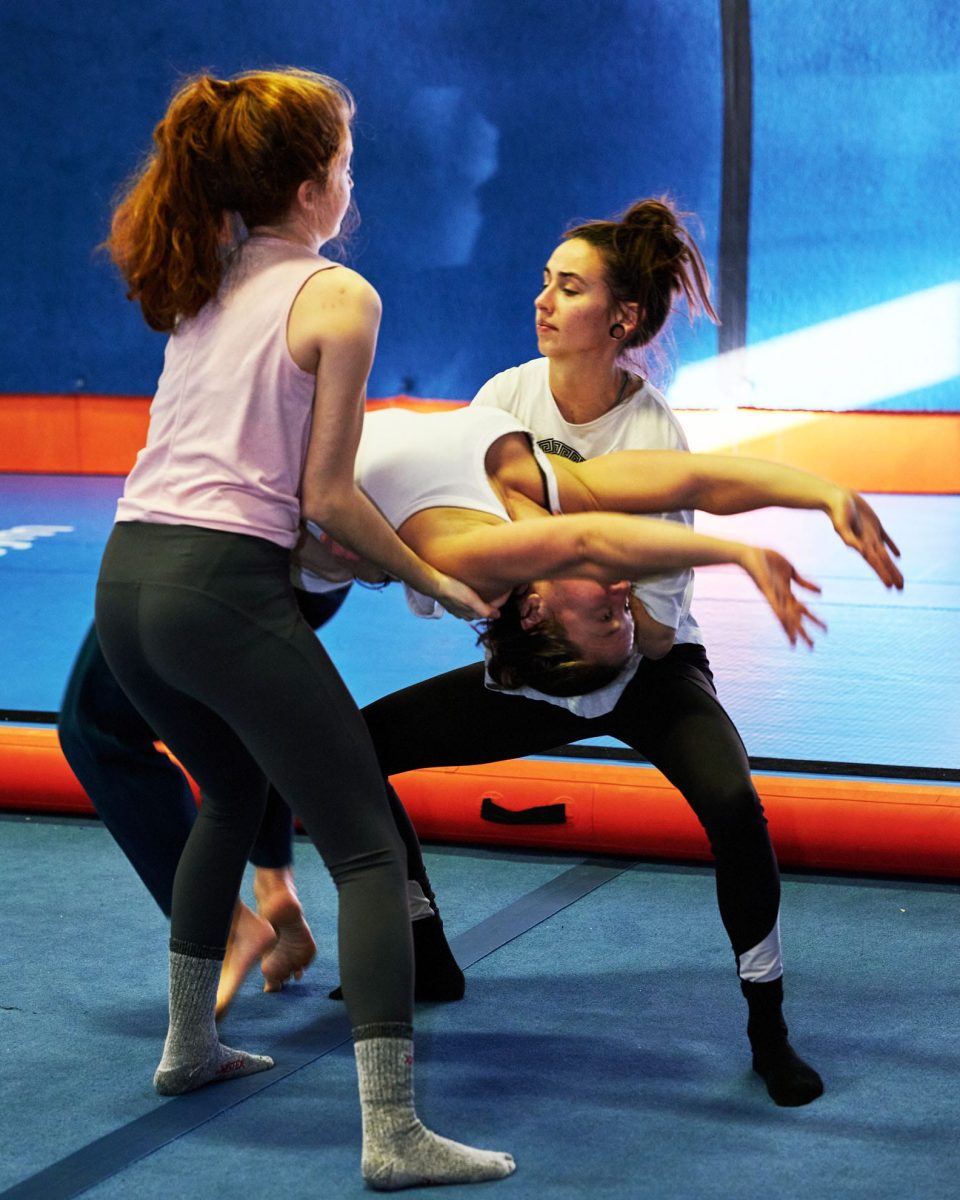 View 7+ Photos
Paragym Movement Experience for Families, Teams and Tourists!
Just in town for a short time? Looking for a unique, thrilling experience to do with your friends/family or co-workers? Want to know what it actually feels like to be a circus-acrobat for a day?
Come move your body in new and exciting ways!
For "active" friends of all ages!
Buddies, Dates, Friends, Siblings and Co-workers
Best results with teams of 2 or 3  (ideally same approximate body size, but not required)
Larger groups possible for team building
90 min – FULLY GUIDED WORKSHOP
Immerse yourself in the spirit of physical play and experience the exalted feeling of moving through space in thrilling new  ways! In a playground like no other you will experience climbing high in the air like a Cirque du Soleil athlete… performing a DOUBLE ASSISTED Wall Back Flip (yes we know how unbelievable it sounds!) using our spring-based air trampoline floor and the help of 2 friends… Vault over padded Parkour blocks and flip into thick crash mats !
+ refreshing smoothie at the end at our Mezz lounge 🙂
YOUR SAFETY IS OUR FIRST PRIORITY.
You need to be able to:
Hold your body weight on your hand inverted against a wall for 10 seconds
Jump at least "chair" height or jump up on the sofa
Perform an (imperfect) cartwheel
What do I need to know
It's pretty intense physical play…So get ready to sweat and exert some serious effort but always while having a whole lot-o-laughs! Also be prepared to be turned upside down and perhaps experience occasional dizziness, this is normal due to the novelty of the positions and rotations in space. Make sure to warm-up wrists and ankles first and foremost. Listen to your body, drink water and take time to rest whenever needed. Most of all…STAY PRESENT.