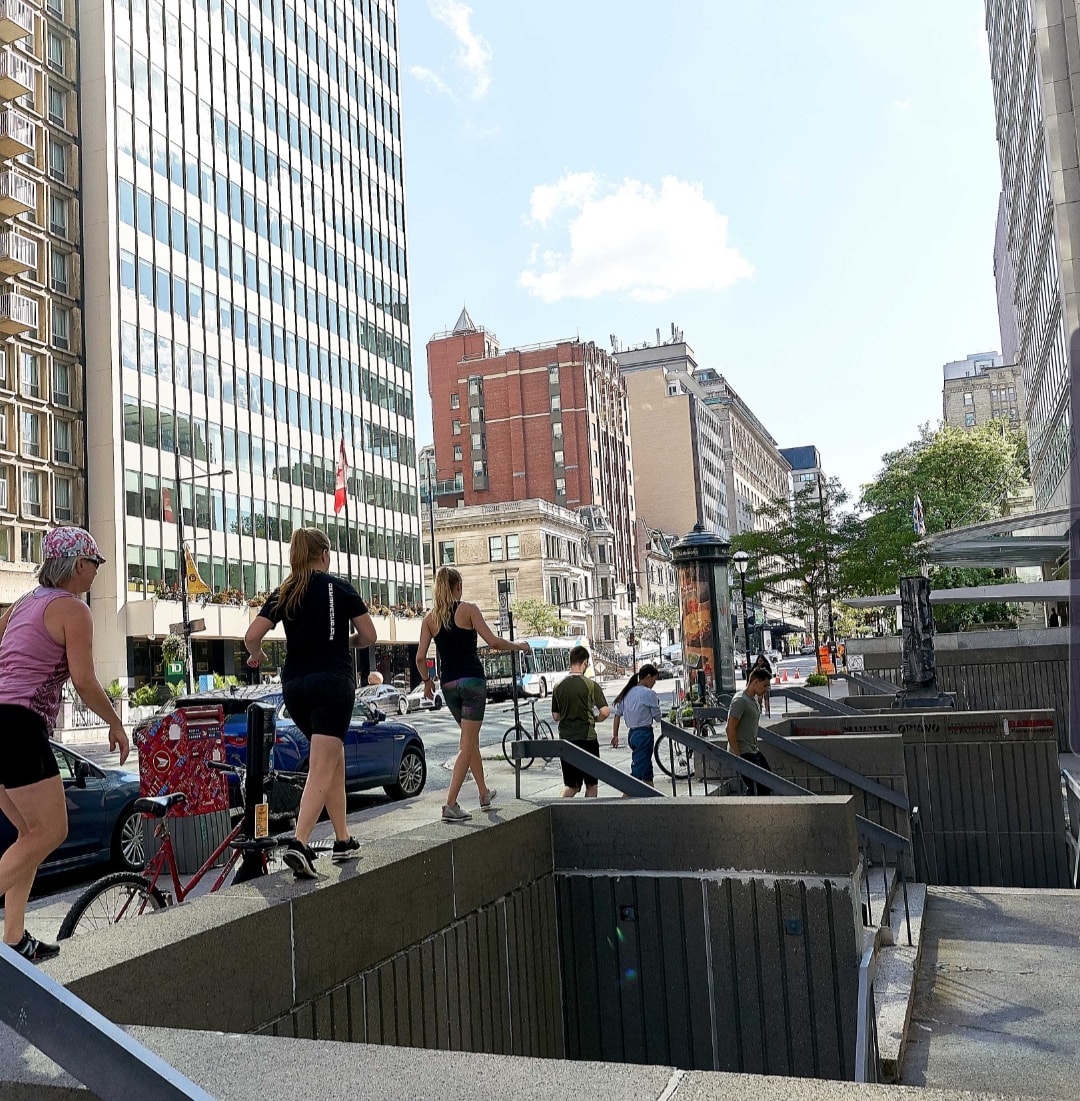 Workshop- Outdoor Parkour
The outdoor parkour class is the version of an obstacle course. The class includes a variety of floor-based movement sequences, rolls, round-offs, obstacle jump techniques (kong, dash, kash, etc.), as well as a selection of aerial flips and wall movements (backflip, wallflip, step webster, etc.). Well-defined and thoughtful progressions ensure a fast and safe learning experience for mastering the movements.
Meeting spot : At Paragym
Will this work for me?
This course is quite physical and displacement/movement oriented. It involves a lot of jumping, and is somewhat of a "lower body dominant" course, so best not to have any knee issues, and expect a good leg workout.
Need to be able to do:
Have above a level 2 on the "JUMP" movement evaluation. You should be able to jump and land without pain. Enjoy physicality and dynamic movements.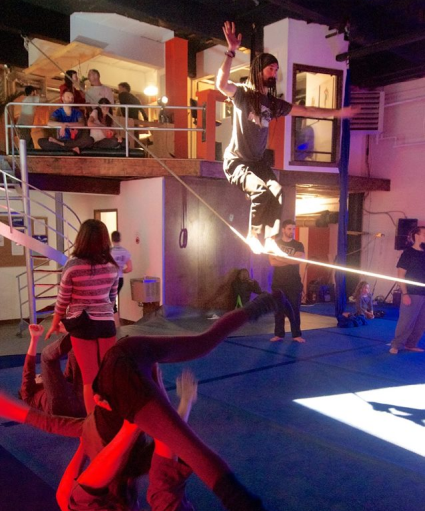 FAQ
It's like watching a black belt break a few boards with a jumping spin kick and saying "isn't that hard, I could never do that". Well, no you probably couldn't…right away. But the black belt didn't arrive there instantaneously either. Over time, through consistent training, add to that, Paragym's safe and effective training techniques/methodology and complex (or "compound") "acrobatic" movements become highly accessible and safe.
Since Parkour is more lower body dominant, an upper body dominant course could be a good option (e.g. "Equilibrium" or "Aerials") to balance out the training effect. Other suggested options are "Acrobatics" to focus more on the flip component. And "Foundations" to understand proper alignment and increase body awareness in slower, more detailed motion.