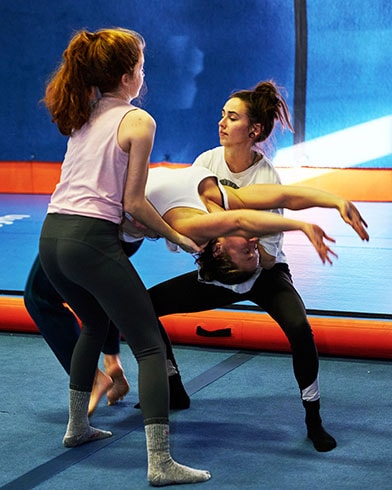 Come discover the safest way to sky dive without a parachute! 🙂 Paragym offers a unique movement experience... We teach recreational acrobatics to "average-but-active" adults (and kids and teens too!) as a fun, intense, skill-based alternative fitness routine for those looking for a new and exciting challenge!
Intense and playful body-weight training
Inspiring movement exploration & active flexibility

Accessible BEGINNER level acrobatics derived from Gymnastics, Parkour, Circus…

Progressions and multi-level moves for safety
And MEET OUR TEAM!
Regular classes adults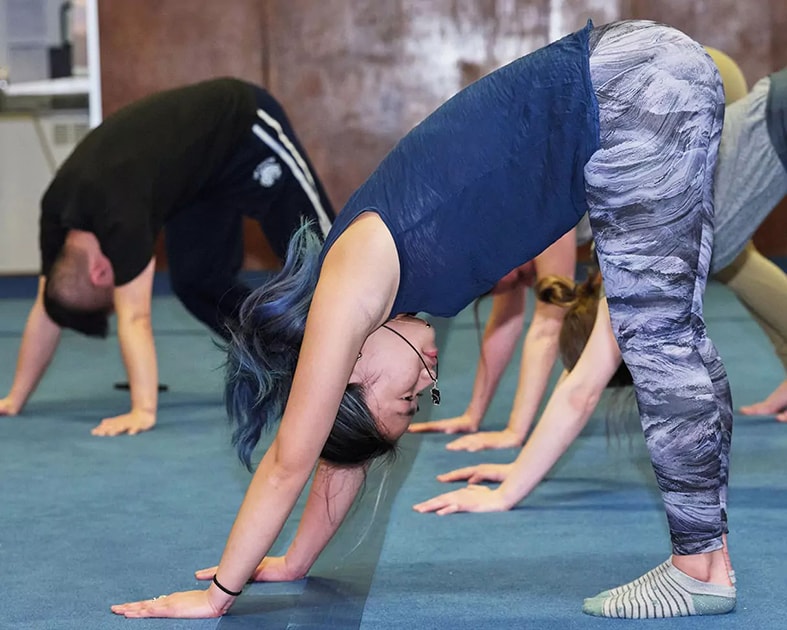 Foundations
For the beginner and athletic alike, this is the best starting point. This course will introduce you to the fundamental principles upon which more complex 'compound' movements (like a flip) can safely and effectively be built....
BOOK
What our clients are

saying about us!

"Very unique approach for fitness and acrobatics. They teach you from the basics all the way to the advanced movements and in a very friendly way. The installations are ideal for circus training since the ceiling is high and well rigged. The floor is soft, so it's very nice to start training flips and handstands. I've seen people from different levels practicing."

"Great gym if you want to explore many facets of acrobatics in a relaxed and fun atmosphere. Having no basis in acrobatics, the coaches really helped me improve by explaining to me in detail what I had to work on. After almost two years of training, I can say that I surprised myself with the level I have reached in such a short time thanks to their advice. Highly recommended."

"My 11-year old son takes parkour lessons every week, and attended their summer camp too. He LOVES every second that he's at Paragym. The coaches are attentive, they keep the classes interesting (and safe), they're great with the kids. Super happy that we found this gym."

"My favorite place so far in Montreal! Best place to train your body and mind ;) Coaches are fun, and help you go beyond what you think you can do at your own rhythm ! They have a lot of equipment there so that you can also practice on your own or with friends :)"
Special

Classes and Workshops
Experience Deep tissue, Sports massage, Swedish massage, fascia therapy and more!