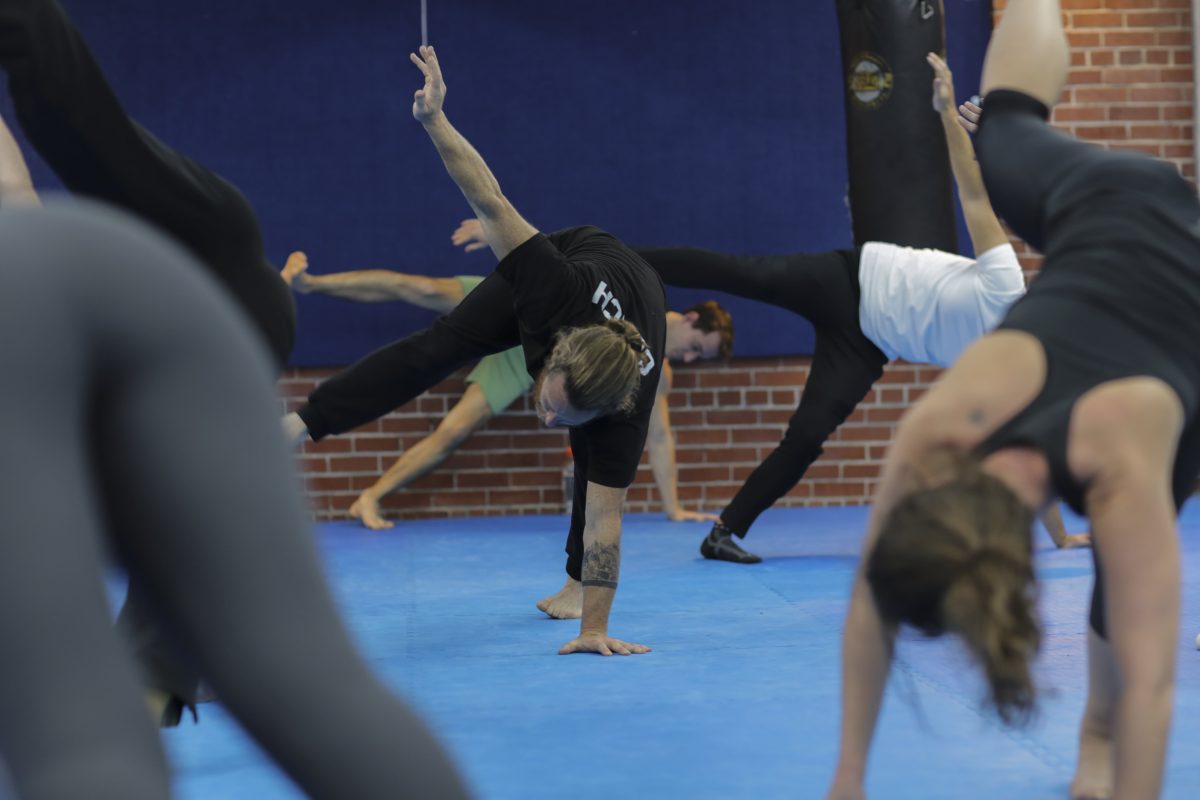 View 8+ Photos
Agility
This course is a great starting point for your exploration of the world of acrobatics, "movement" generally and active flexibility. It takes the Foundation's content further, namely, continuing exploration of the 21 Fundamental Movement Families (FMFs), learning how to generate dynamic energy, mixed with the practice of relatively low impact movement patterns close to the floor and often sequenced together to create a flow pattern.
Designed to develop strength, flexibility and coordination while continuously in movement, faced with original puzzles and challenges, sometimes through interaction with other participants other times solo. You will explore space and a vocabulary of uncommon gestures that will make you both laugh and feel like you've traveled to a far off land! 
A few examples: immersive imaginary scenarios involving jump techniques, cartwheels, rolls, whips, kips, bridges and spins, exploration of schematic patterns, introduction to inversions, introduction to obstacle vaulting, simple sequencing, animal motions, coordination games, active flexibility and conditioning.
Will this work for me?
Agility is a very accessible class and loads of fun! Its playful and challenging and great starting point along with Foundation, ForceFlex.
Need to be able to do?
Move freely and without pain. Are open to unusual movement challenges ;o) Not afraid to interact with others in a playful physical manner.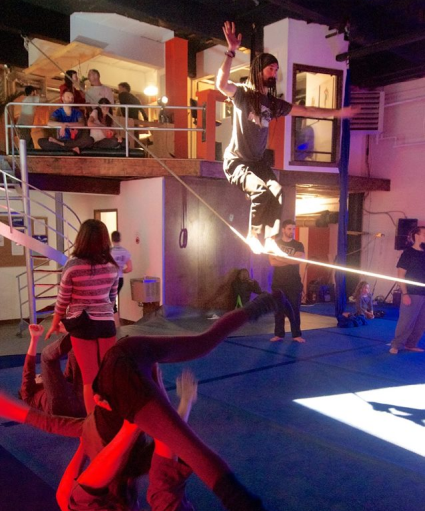 FAQ
No, you do not need to be super in shape to take Agility - it is one of our most accessible courses. However you should be without pain and able to move freely.